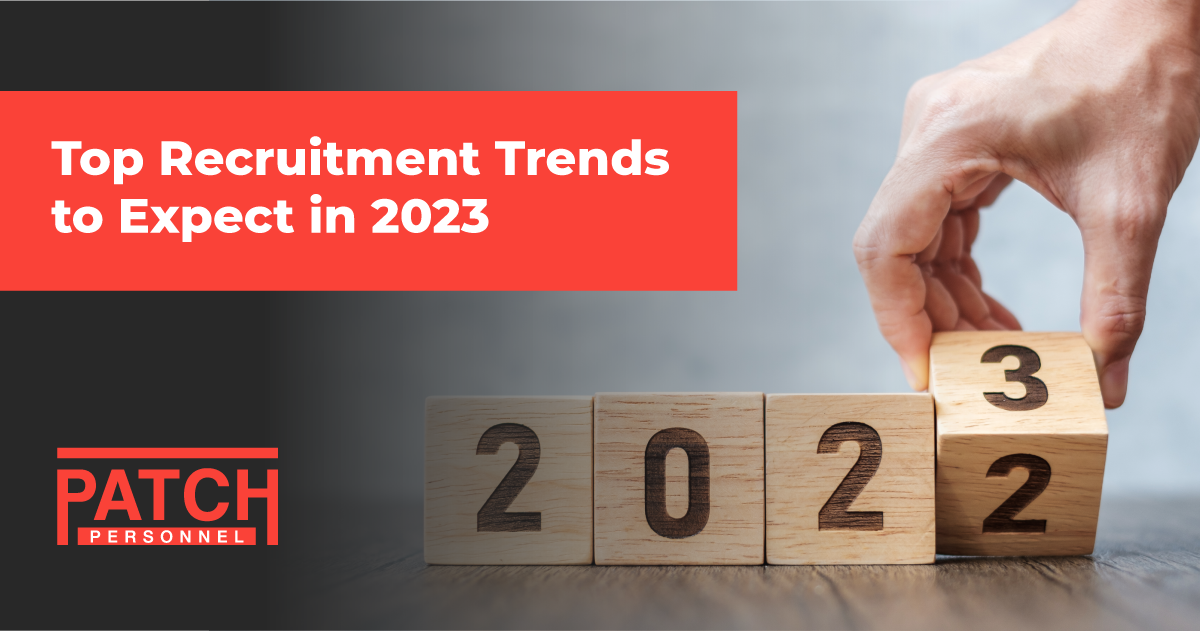 As 2023 approaches, employers are facing an evolving set of opportunities and challenges in hiring talent.
Regardless of the broader economic conditions, recruiting talent in the resources, energy and construction industries remains a highly competitive endeavour, encumbered by persistent skills shortages.
Roles critical for growth and operations, such as Construction Project Managers and Estimators, Mining Engineers, Petroleum Engineers and Geotechnical Engineers, are still in short supply across Australia, as the National Skills Commission's 2022 Skills Priority List shows.
Amongst these challenges, organisations will look for ways to retool aspects of their hiring strategy and processes to hire the talent they need.
We'll highlight the key recruitment trends in oil & gas, mining, engineering and construction for you below.
'Always On' Hiring
More employers are realising the importance of routinely engaging potential candidates instead of waiting until an urgent hiring need appears. An effective 'always on' recruitment strategy combines external and internal hiring to ensure a ready pool of talent is available.
To build or grow a talent pool, consider advertising an expression of interest for future candidates and following up later with the individuals who respond. Organisations that give employees pathways to promotion and resources to upskill have a larger talent pool to draw from.
Focusing on Diversity to Widen Talent Pools
Diversity and inclusion challenges are closely intertwined with talent shortages in the resources, energy and construction industries. In 2022, Australia experienced the lowest unemployment rate in almost 50 years, yet there are more than 3 million people who are either looking for work or want more work, according to the Diversity Council of Australia.
More employers will aim to narrow their talent gaps by recruiting people from backgrounds that are historically underrepresented in their industry, with large players making strong inroads in this area.
For energy, resources and construction companies, establishing connections with trainee, apprentice and STEM graduate programs can also help build diverse pipelines of future workers.
Flexibility as a Candidate Drawcard
In talent-short industries, employers are more inclined to tempt candidates with sign-on bonuses and higher base salaries. But it's important to remember that pay isn't the only deciding factor for talent.
Work-life balance firmly cemented its importance for employees during the pandemic and it will likely remain a core concern for the foreseeable future.
LinkedIn's Global Talent Trends 2022 report shows Australian candidates rated flexible work arrangements as their top priority, above salary.
If an employer cannot highlight a flexible work policy in its job advertising, candidates will find it easier to look elsewhere. Flexibility can also influence employee retention, so be aware that current employees might be tempted to seek greener pastures if they do not have access to flexible arrangements.
People-Focused Employer Brands
Employers' efforts to position themselves as employers of choice is one of the key recruitment trends for 2023. As competition for talent tightens, companies with a clearly identifiable employer brand will have the best advantage.
At its simplest, an employer brand is how a company markets itself to candidates, along with its reputation among current employees. In other words, reputation is everything.
A people-focused employer brand will have a strong employee value proposition (EVP). With a strong EVP, companies can pre-empt the main question that people ask when they come across a new job opportunity: 'Why should I work for this company?'
Work life balance, career progression, and competitive salary and benefits are all ingredients of a strong EVP. But there are other factors that will be specific to resources, energy and construction industries. A strong safety record, for example, is an important drawcard for candidates.
Think about how your organisation demonstrates its EVP in job advertisements, social media channels and the company website.
Streamlined Technology
Gone are the days when companies would be tied to a slow, clunky legacy software system for managing their recruitment needs. Employers are increasingly seeing the benefits of using a custom suite of tech tools to manage the recruitment process end-to-end.
The concept of an all-in-one solution is less appealing when recruiters now have access to dozens of tools they can combine to form their own unique 'stack' of recruitment technology. In practice, that may include an applicant tracking system combined with a video interviewing tool, along with AI software that can screen a large number of CVs quickly.
For organisations that haven't upgraded their recruitment and HR tech for several years, a good place to start is choosing a tool that helps slash administrative time (such as sending emails and other notifications to candidates).
Before adopting new recruitment technology, it's wise to map out your company's recruitment process to identify which aspects can be improved with digital technology.
Summary
The key recruitment trends in oil & gas, mining, engineering and construction are driven by talent scarcity, changing worker expectations, diversity challenges and technology advancements.
Prioritising candidates' needs, broadening the search for new talent and adopting useful tech tools are some of the ways employers are working to create recruitment success and improve long-term hiring outcomes.
If you need tailored advice on how to stay ahead of the hiring curve, contact the team at Patch Personnel. As oil & gas, mining, engineering and construction recruitment specialists, our team combines knowledge of the latest hiring trends with industry expertise to help you source the best talent around Australia.